Whether you're left-wing or right-wing, there is one thing that we can all agree on: Chicken wings are bomb. There are countless ways of preparing this classic dish. From BBQ and Buffalo to Sweet n' Sour and Garlic Pepper, The City is sprawling with places to get your fix. Here's your guide to the many ways the Bay Area does this deliciously messy finger food.
---
SAN FRANCISCO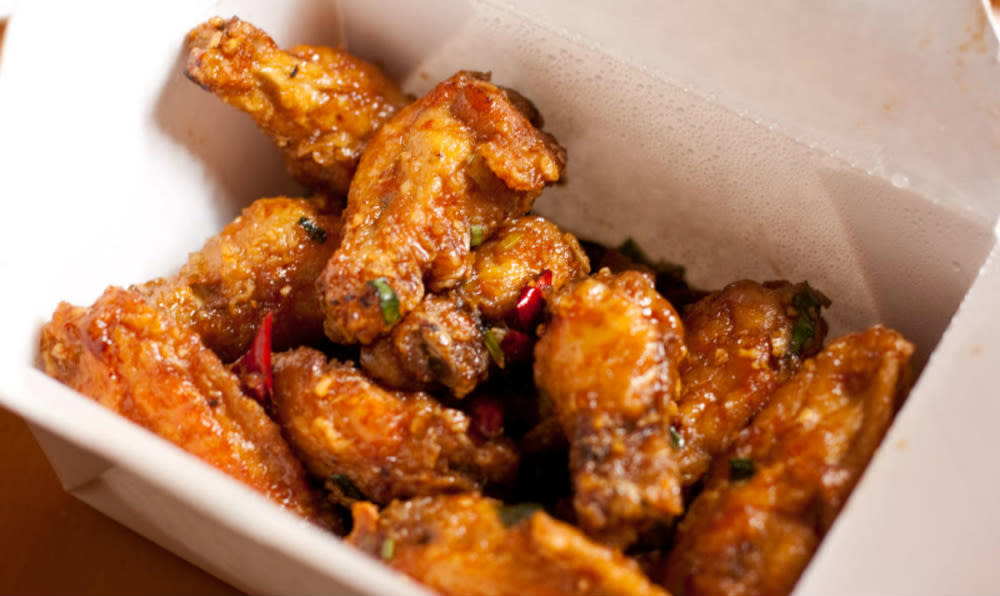 San Tung (1031 Irving Street // Inner Sunset)
San Tung might be hard to find among all the businesses on Irving, but you can spot their line from a mile away. The original deep-fried wings glazed with garlic, ginger, & roasted pepper are to die for.
Teeth (2323 Mission St // Mission)
Stop by for their 25 cent wings every Wednesday. Home of the "death sauce," these wings will leave you gasping for a drink in the best way possible. 
When it comes to wings, at Hot Sauce and Panko, you've got options. Try their bacon-wrapped wings in bourbon or traditional buffalo.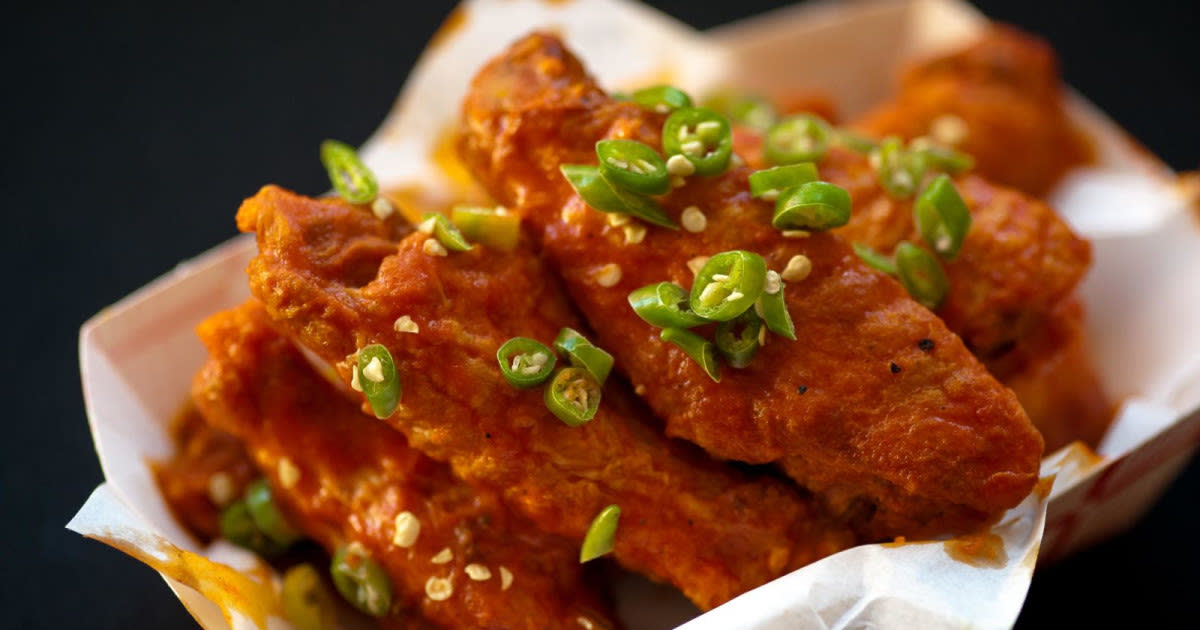 Hog & Rocks (3431 19th St // Mission)
The savory, pungent, spicy fermented condiment often found in Korean fare known as gochujang makes these wings something of their own. Hog & Rocks brings a unique twist to this classic snack.
Served in a massive bowl, Sunset Brewery offers large portions of this traditional bar food. With your choice of two authentic sauces, these wings go great with their in-house brewed beers.
Mister Jiu's (28 Waverly Place // China Town)
Most people wouldn't expect orange chicken in wing form, but Mister Jiu's likes to bend the rules and cook up some mean sweet and sour hot wings.
Wings Wings (422 Haight St // Lower Haight)
This stellar spot in Lower Haight serves up some of the best wings in all of San Francisco, with options ranging from their classic Wings Wings sauce to Angry Korean and Orange Miso. Splurge on an order of Brown Sugar Black Pepper Biscuits or a side of gravy fries and thank us later.
Doused in a traditional Thai dressing of fish sauce, chili, and tamarind, these tangy wings are definitely worth the mess!
We can all agree that you can find the best food at hole-in-the-wall joints, and Halal Wings is no exception. The wings are crunchy, juicy, and the Mango Habanero flavor is fire (seriously, they're hella spicy).
---


EAST BAY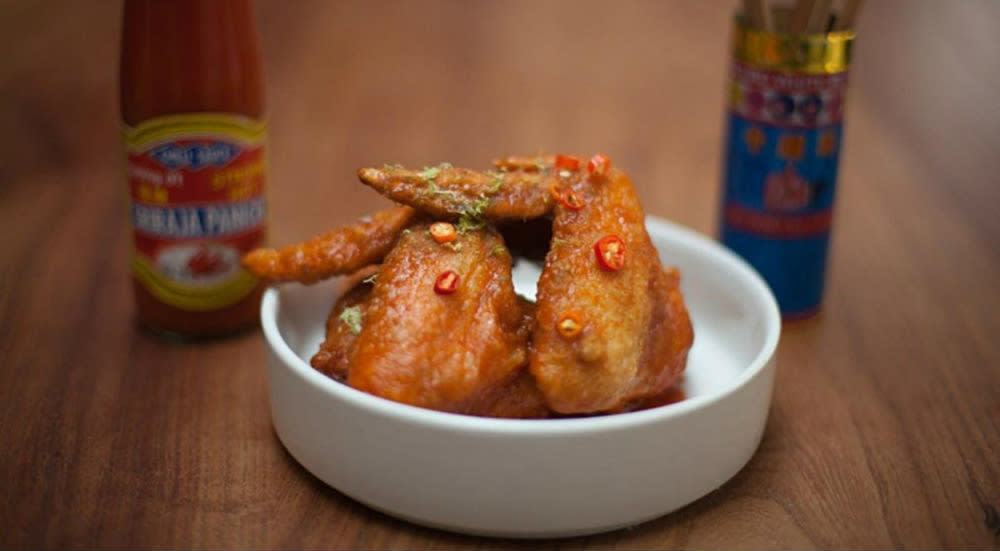 Serving up traditional southern food, Galvan's turns out massive chicken wings with a plethora of sides that will surely satisfy your craving. Pro Tip: Try the 3-wing and alligator combo if you're feeling a little adventurous.
The title says it all. If you're in Oakland and in need of a quick bite, give their fried wings a try served with a heaping pile of french fries or fried rice.
Dan Sung Sa (2775 Telegraph Ave // Oakland)
These Korean-style wings are tossed in a marinade of garlic and herbs and served with fresh jalapenos. The bar is also well known for its avant-garde ambiance.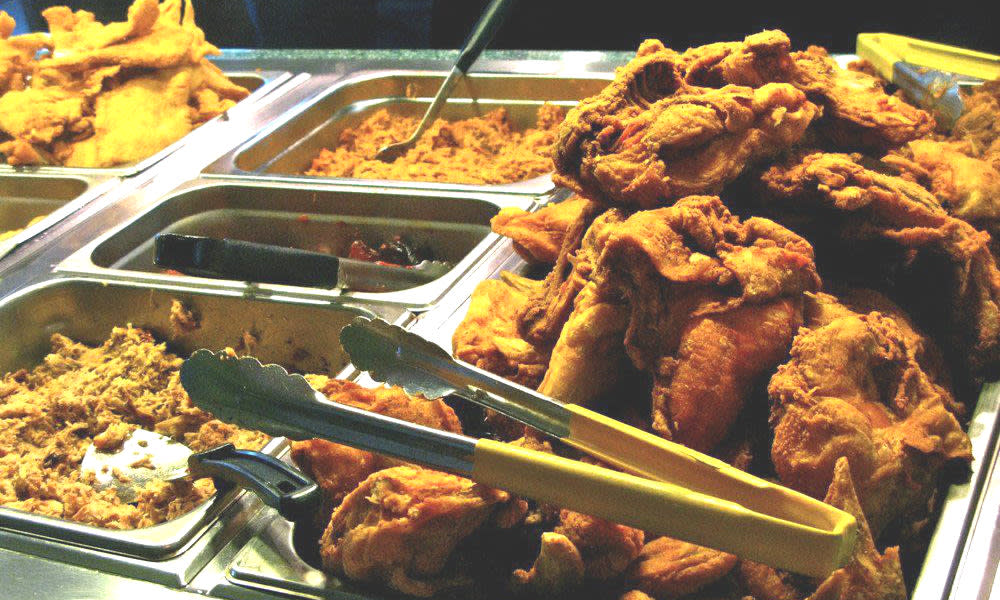 Traditional soul food with all the fixings! Try the traditional fried chicken wings or the classic spicy wings.
Fire Wings (64 Shattuck Square Ste D // Berkeley)
Classics, dry rubs, and feisty fusions, Fire Wings in Downtown Berkeley serves up flaming wings that are sure to get your heat index rising.
Aburaya (362 17th St // Oakland)
Have you ever had punk rock-influenced, Japanese fried chicken? With Aburaya, you're about to. Come for lunch or dinner, stay for iconic marinades, sauces, and seasonings (and vegan wings)!
---


SOUTH BAY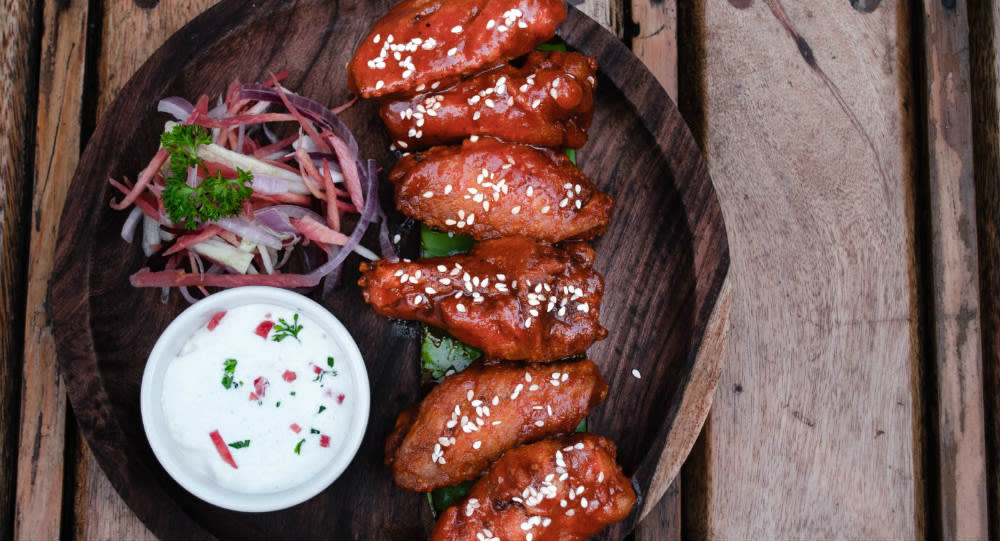 Bonchon (220 S B St // San Mateo)
Get in on their signature chicken wings. Try their garlic or spicy 30-piece or get half and half!

Wings Dip (2165 El Camino Real // San Jose)
Boasting a menu with over ten flavors to choose from, Wings Dip has something for every wing lover. Level one is for the meager while level ten is for the wing champ in all of us.
99 Chicken (2781 El Camino Real // Santa Clara)
Specializing in their Korean style hot wings, 99 Chicken might have some of the hottest wings around. Patrons are given plastic gloves while consuming their "Hot Sauce Wings" as a precautionary method while consuming the fiery finger food!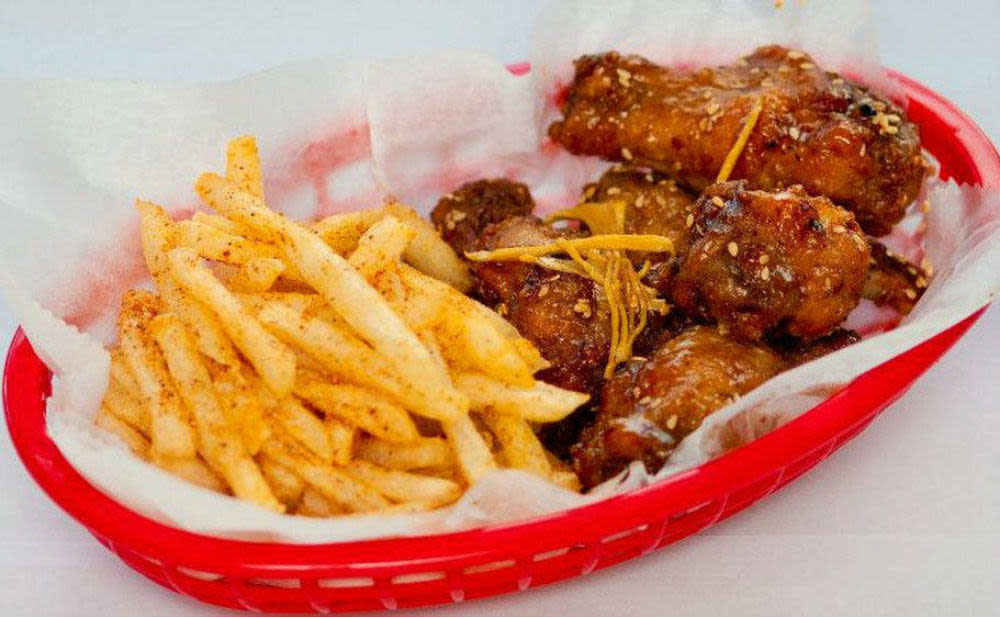 Claw Shack (1696 Berryessa Road // San Jose)
Serving up a huge pile of 16 wings per plate, customers have the option to choose between barbecue, cajun, garlic honey, hot wings, lemon pepper, onion glazed, original, spicy honey, teriyaki, or zesty wings.
SmokeEaters Hot Wings serves up fat, deep-fried wings with your choice of over 13 sauces ranging from mild to inferno.
---
NORTH BAY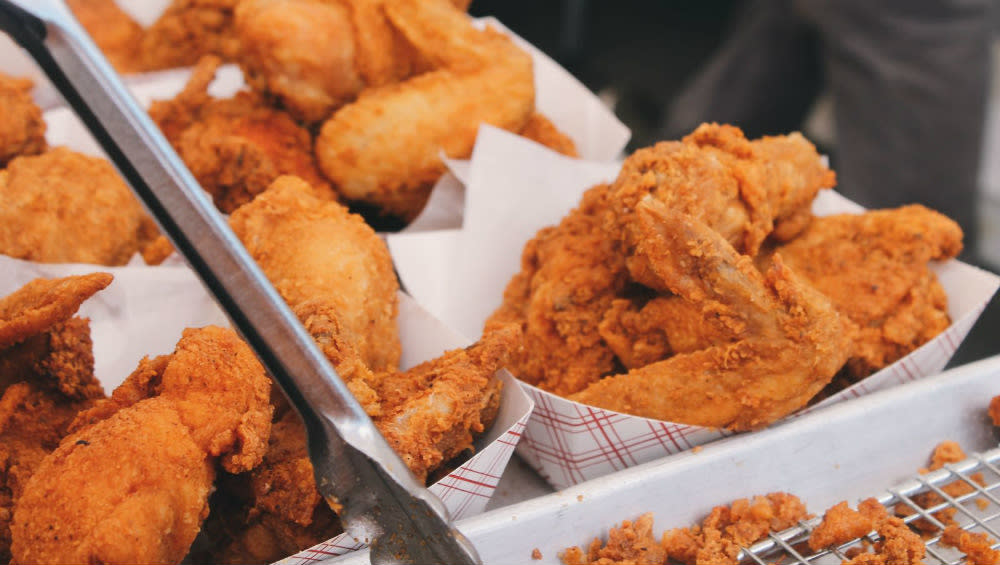 A hot pile of crispy wings from Original Buffalo Wings is NOT something to pass up. With cheap prices and a wide selection of flavors (remember to add on those steak fries), get your finger-lickin' fill. Don't let the plain interior fool you — this food is sure to meet your highest standards.
Chicken wings are a classic bar food, so look no further than the tavern menu for some traditional wings served up with celery, carrots, and your favorite creamy dipping sauce.
Wing Man has landed in Cotati! Pair your all-natural chicken with one of their cold beer selections. Vegan? No problem! The vegan tempura cauliflower wings are animal-friendly AND delicious.
All credit for this awesome article goes to Do The Bay. https://dothebay.com/p/guide-to-wings-where-to-wing-it