At the time this article is being written, the July heat is upon. In Florida, this mean 90 degrees and 90% humidity all day. Luckily, we have the best 10 places to get a refreshing drink on a scorcher of a day.
The 10 Best Breweries in Florida, Ranked
By MATT MELTZERPublished On 04/08/2015@mmeltrez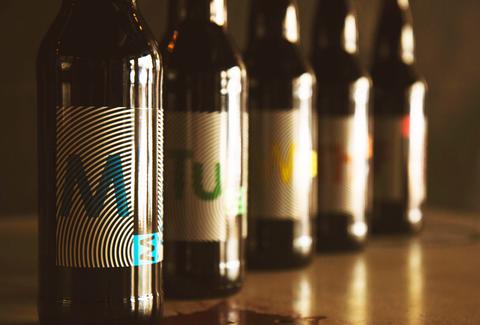 MORE FROM POWER RANK All 21 Flavors of LaCroix, Ranked The Best Pizza Spots in Portland The Best Pizza Places in San Diego Where to Get the Best Pizza in Metro Detroit
Remember, like, five years ago when if you walked into a bar in Miami that had Corona AND Heineken, it was the most mind-blowing beer experience you'd had outside that layover in Portland? Yeah, welcome to the craft beer party, South Florida. But with craft beer coming to Florida faster than Northeastern retirees, it's getting harder to tell what's best, so we talked to eight local beer gurus and they gave us their picks for the top 10 breweries in Florida.
Awarding 10 points for first, nine points for second, and so on, here's who came out on top…
St. Petersburg
Beer picks: Cream & Sugar Please stout, Crank IPA
This stout-heavy spot in Downtown St. Pete is a not-so-well-kept secret among locals and has some chic label art to go with its already-impressive lineup of beers. And while a trip to the brewery makes for a pretty cheap night out (most pints are $5), if you're anything like this guy you might find yourself a little miffed when you belly up to the bar; Cycle caters to grown-ups and is therefore cash-only.
Tequesta
Beer picks: Der Chancellor, Julio's Weizen
Tucked away in a tiny strip mall just North of the Martin county line, this Treasure Coast beer stalwart has been putting out the best craft beers in that region for more than seven years. Dubbed South Florida's first craft brewery, they were silver medal winners at the GABF for their Bock in Bock, and the Julio's Weizen is a top pick for summer beers, when you'll find it infused with black cherries, strawberries, or watermelon.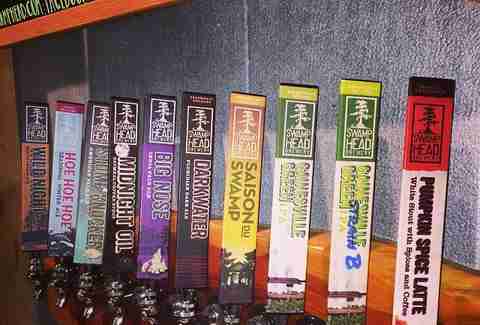 Gainesville
Beer picks: Wild Night Honey Cream Ale, Big Nose IPA
Though Gator fans might OCCASIONALLY overstate the relative quality of their school/athletic program, but one aspect of Gainesville that's not delusionally overrated is this spot, where the iconic outdoor tanks front an epic brewing operation full of beers that represent the entire Sunshine State with names like Cottonmouth, Saison Du Swamp, and Hydroslide.
Wynwood
Beer picks: Dragonfruit Passion Fruit (DFPF) Berliner Weisse, Miami Madness
Imagine you're a home brewer, sitting at home in your laundry room and thinking, "Man, this stuff is really great… if only people would taste it and tell the world how great it is, and a big brewery in Tampa invites me to make my stuff with their equipment and I do and I end up with the #1 Sour Beer in the world." Well, Johnathan Wakefield is pretty much living the home brewer's fantasy as his acclaimed beer won him cult status and a crowd-funded, Star Wars-themed brewery in Wynwood that's become the hottest, most-talked about brewery in South Florida.
related
The 13 Best Breakfast Spots in Miami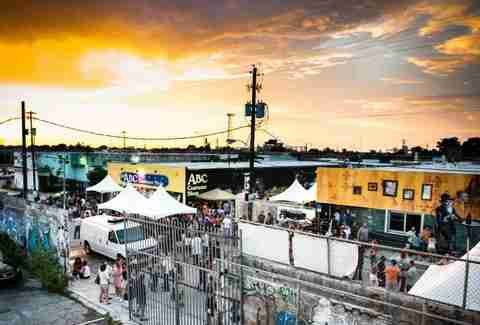 Wynwood
Beer picks: La Rubia, Pop's Porter
The guys who finally cracked the City of Miami code and opened the first inside-the-city-limits brewery are still going strong with core beers (like La Rubia) that're ubiquitous in South Florida bars. They won the GABF gold medal for Pop's Porter too, beating out perennial winner Founders. Enjoy it during a trip to their small Wynwood operation, where you sip on their newest flavors in the Lopez Motors-esque tasting room while watching all the brewing action go on behind glass.
Dunedin
Beer picks: The menu rotates, but sour beers are its specialty
Easily the best thing to come out of Dunedin since José Bautista's 2010 season is this tiny brewery on the Gulf Coast. Helmed by former brewers from SweetWater and Cigar City, it was referred to by one of our experts as "your favorite brewery's favorite brewery." They operate out of only four and a half barrels, but come up with the most innovative beers in the state, thanks to co-founder Devon Kreps' degree in fermentation science, which allows them to push boundaries with their sour beers and give Florida flavors it hasn't seen before.
Boynton Beach
Beer picks: Category 5 IPA, Caramel Cream Ale
South Florida was literally the last kid to the craft beer party America's been having for the last decade, because, Miami time. But the beer we brought with us was Due South, which opened up back in 2012 when the founder wanted to make a beer his sulfite-allergic wife could drink. Three years and several Florida Beer Championship medals later they've got one of the strongest beer lineups in the state and are still a perennial local beer powerhouse.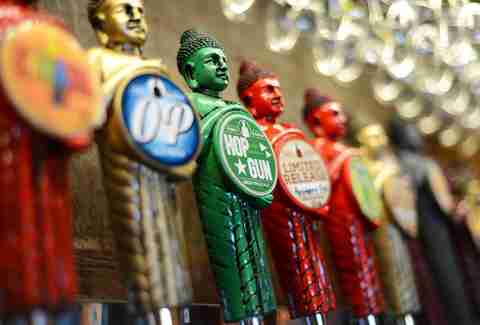 Oakland Park
Beer picks: Maple Bacon Porter and Floridian, one of our Thrillist editor's go-to-beers
What started in 2010 as a tiny Boca Raton beer-maker has exploded into the most inventive, off-the-wall brewery possibly in all of America. After moving into its new Disneyland-for-beer-lovers 40,000sqft brewery in Oakland Park, these guys have come out with stuff fashioned to taste like Reese's, peanut butter and jelly, and maple bacon.
related
Miami's 13 Best Waterfront Bars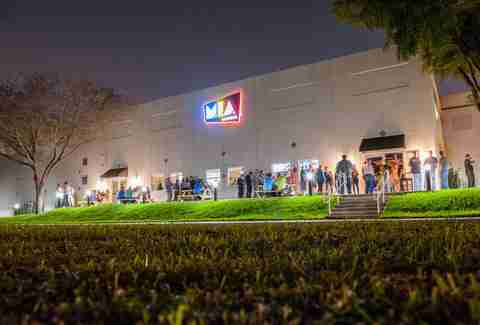 Doral
Beer picks: Miami Weiss, Tourist Trappe
The relatively new kid on the South Florida brewing block has already established itself as the go-to brewery for anyone in Dade who lives West of I-95 — aka long-time locals. The brewery itself boasts more than 50 tap handles, mostly reserved for local brewers and collaborations with local brewers, like the recent Crossing Streams collab with Coppertail. A $5 brewery tour also rates you a souvenir engraved glass, which you can use to slosh down local suds at its purple-lighted bar. Because it IS still Miami.
All credit for this great list goes to Thrillest. https://www.thrillist.com/drink/miami/the-10-best-breweries-in-florida-ranked